Welcome!
The Italian American Club of Venice welcomes you to our website. Here you will find information about the many activities the club provides. Please spend some time and browse through our site to find out more about how the club supports it's local community.
The IACV Bowling team
The IACV Bowling team, consisting of Secondo Bortoloto, Julia Griffith, Ken Russell, Ralph Maccarone & Frank Aidala (missing from photo) has spent the last few months making strikes, spares and avoiding gutter balls at the AMF Venice Lanes. They had a great showing in the Yum Yum Bakery League but most of all enjoyed the competition, camaraderie & good times. Congrats from your fellow club members!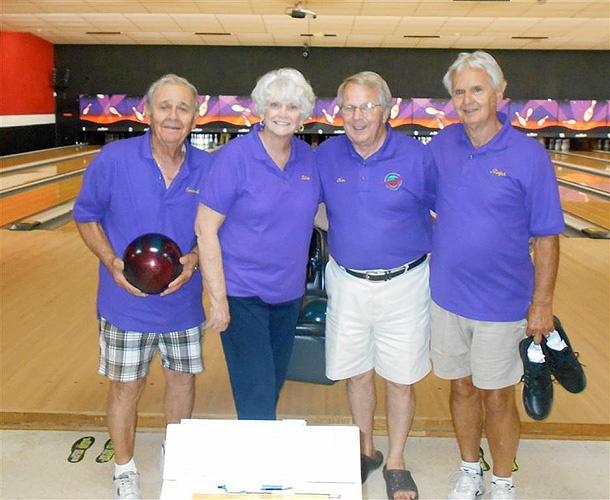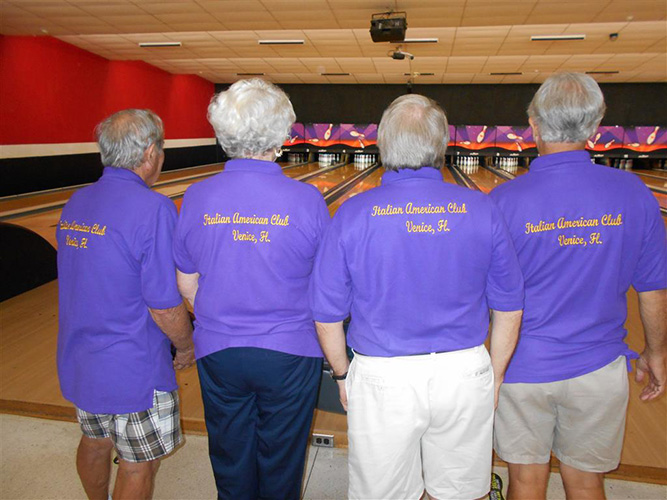 Novità
Read the May newsletter.
Gondola Dedication
We had about 90 members attend and enjoy the Gondola Dedication Ceremony on a beautiful day in sunny Venice! Read Bruce Bastian's dedication speech.
Upcoming Special Events
View the Calendar for more information on upcoming events.